About Breakthrough Specialist Family & Divorce Law Solicitors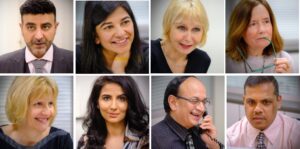 Relationship breakdown can be very stressful and life changing. It can have a significant effect on your every day functioning and well being. It can cause emotional turmoil, confusion, depression and physical illness. The need for emotional support, help understanding is great as is the need for advice and some direction. We at Breakthrough Family Law can do just that. We suggest an initial chat on the telephone and then a meeting you to give you some advice, some practical help and some direction. We can also go through the various options that are available to you. We serve clients across Bucks, Berks, Herts and Middlesex and have offices in Beaconsfield, Berkhamsted, Harrow, Mayfair, London and Milton Keynes. See our numbers at the bottom of the page to make an appointment in an area convenient to you.
Breakthrough Family Law are experts in all fields of law which may affect families, children, partners/cohabitees, civil partnerships and relationship breakdown. We offer an enlightened and modern approach to dispute resolution and family breakdown. Breakthrough are not dictatorial in approach but allow you to be in control of your situation guided by our expert help. We help you to find the resolution that is right for you by putting you at the heart of the matter to find a solution most suited to your needs.
Non-Confrontational Approach
Breakthrough policy is not to charge you excessively or unnecessarily nor for you to make enemies with your spouse or former partner, but we do believe in representing our clients best interests. Almost invariably this means we strive to maintain a good ongoing relationship with the spouse or partner, particularly where there are children involved.
Unique Experience
We may not be the least expensive solicitor you may find, but you will find we offer a service of the highest expertise based not only on the best legal practice and experience but uniquely with a background in other disciplines involved in relationship breakdown and counselling able to give the best advice and ultimately the most cost-effective resolution saving you money in the long run. Our solicitors can offer your advice as a man or woman when facing a divorce. 
View our range of services here.
Breakthrough are experts in Family Law and Relationship breakdown and you will find our expertise and experience second to none. Breakthrough Family Law has offices in Berkhamsted, Beaconsfield, Harrow and Mayfair, London.
Serving family law clients across Bucks, Berks, Herts & Middlesex
Our specialist family law solicitors serve our clients across Bucks, Berks, Herts and Middlesex.
Some clients work with us remotely, others we can visit at home or they can visit our offices in Amersham, Beaconsfield, Berkhamsted, Chesham, Chorleywood, Gerrard's Cross, High Wycombe, Rickmansworth, The Chalfonts or Milton Keynes.
Wherever you are, let Breakthrough Family Law provide you with the specialist advice that you need.
Make An Enquiry Today
To ensure you receive the best family law advice available, please call us now on 01494 776 696 or Make An Online Enquiry and we will get back to you right away.
We inspire trust and confidence in our clients by offering high-quality advice in a clear, straightforward and compassionate manner.
Cybercrime Alert: Please note that our bank account details WILL NOT change during the course of a transaction, and we will NOT change our bank details via email. Please be careful to check account details with us in person if in any doubt. We will not accept responsibility if you transfer money into an incorrect account.