Family Law Services from Family & Divorce Law Specialists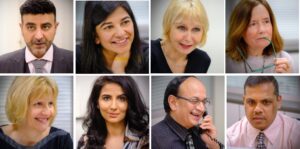 Breakthrough solicitors are experts in Family Law and Relationship breakdown. Our specialist family law solicitors serve our clients across Bucks, Berks, Herts and Middlesex from our offices across the counties.
We can help with a wide range of services including:
"Thank you for all your care and patience during this extremely difficult time."
A Fulton
Serving family law clients across Bucks, Berks, Herts & Middlesex
Some clients work with us remotely, others we can visit at home or they can visit our offices in Amersham, Beaconsfield, Berkhamsted, Chesham, Chorleywood, Gerrard's Cross, High Wycombe, Rickmansworth or The Chalfonts.
Wherever you are, let Breakthrough Family Law provide you with the specialist advice that you need.
Make An Enquiry Today
To ensure you receive the best family law advice available, please call us now on 01494 776 696 or Make An Online Enquiry and we will get back to you right away.
We inspire trust and confidence in our clients by offering high-quality advice in a clear, straightforward and compassionate manner.
Ushma's guidance and help was invaluable through an extremely difficult divorce case. The other party was generally unresponsive to the whole process and dragged his heels at every opportunity. Ushma talked me through the process and what my options were, in a way that was clear to me. She answered all my questions, no matter how small of trivial I thought they were. She showed empathy and understanding when it became overwhelming and she reassured my doubts and concerns. The whole process was daunting but I came through it with a great result. I honestly could not have had a better solicitor.
KB
Thank you for helping me close this chapter of my life. It's been a pleasure working with you. you have been very efficient and professional throughout this process. The whole approach made an uncomfortable and unfortunate process a great deal easier! Thank you.
SI
I appreciated Jeannette's sympathetic and empathic approach in what was a highly charged and emotional time for both of us. She was able to help us to be practical, sensible and improve our communication. She was supportive and understanding of both of us without favouring one of the other.
AS
It was really useful to use a mediator who was able to give us both guidance on a fair settlement and talk through options, the fact that Jeannette is also a practising solicitor was more than helpful.
AP
Very quick turnaround, clear and sensible approach and very supportive!
SL
For specialist family law advice, call us now on 01494 776 696 or Make An Online Enquiry.