Family & Divorce Lawyers Rickmansworth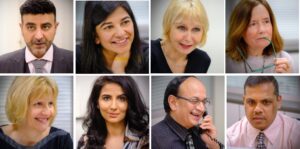 When it comes to dealing with complex and sensitive family matters, you need a lawyer you can trust to protect your interests and those of your loved ones.
Breakthrough Family Law, serving clients in Rickmansworth, are specialists lawyers in family and divorce law, but also in client care. We adopt a modern approach to resolving family law issues and prioritise finding a solution that works for you.
Our solicitors offer a broad range of services at an affordable cost to clients from all backgrounds.
Whether you need to discuss a possible divorce, or any family law matter, we are here to help you.
Get in touch today by calling us on 01494 776 696. Alternatively, complete a Free Online Enquiry and we will get back to you right away.
Our Family Law and Divorce Services
We provide compassionate and practical advice on a broad range of family matters, as well as several other services for individuals and businesses. Our areas of expertise include:
Contact our Rickmansworth Family and Divorce Lawyers
At Breakthrough Family Law, we provide a high-quality and affordable service, and strive to get the best possible outcome for you and your family. To make an appointment to discuss your family law needs, contact us on 01494 776 696 or complete our online form and we will get back to you right away.