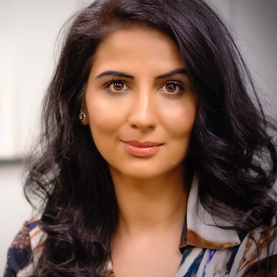 Arti has over 10 years experience as a Marketing Manager and Graphic Designer, having worked in a variety of different industries at different levels. Arti's key priority is to ensure all of Breakthrough's marketing initiatives reinforce its core value of not being dictatorial in approach, but allowing all client's to be fully in control of their situation and using Breakthrough's expert team to guide only as needed. Arti is also responsible for maintaining Breakthrough's social media presence and keeping the public informed of all recent developments and changes in family law.
In her free time and when not busy with her two young children, Arti is a keen gymnast and enjoys Pilates and dancing. Arti practices meditation and frequently lectures on the benefits of self realisation.
Make A No Obligation Enquiry Now
To discuss your circumstances with our Family Law Solicitors, make a no obligation enquiry by calling us on 01494 776 696. Alternatively, you can Make An Online Enquiry and we will get back to you right away.