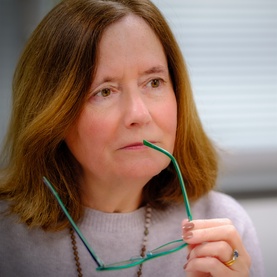 Upon her qualification as a Solicitor in the West End of London in 1983, Catherine joined the Metropolitan Police Solicitors Department at New Scotland Yard, advising and representing the Police as an Advocate in many of London's Magistrate Courts. Catherine was selected to join with lawyers from the Office of the Director of Public Prosecutions to take part in the "Bow Street Pilot Scheme," which set the framework for the process of prosecutions which exists today in England and Wales – The Crown Prosecution Service. Catherine returned to the West End Practice in 1987, where she acted for clients in relation to their trials, bail applications, committal proceedings and pleas in mitigation. At this time, Catherine also represented soldiers at Courts Martial, when instructed to do so by the Army Legal Service. Following her marriage in 1988, Catherine moved out of London to Buckinghamshire to commence her specialism in family law; a field in which she has practised ever since. For a period in excess of 30 years, Catherine has amassed extensive experience dealing with the many issues facing couples when their relationships break down, leaving her particularly well placed to advise on the many possible ways to resolve the important aspect of finances flowing from the ending of a marriage, especially in cases involving high net worth individuals. Catherine's involvement and close association with Breakthrough Family Law started in 2009 after a meeting with the Company's founder, Jeannette Redway. Their shared values in seeking to resolve for people the effects of relationship breakdown in a rational, non-confrontational manner were immediately apparent, whether the issues related to children or finances. As a member of Resolution, Catherine embraces its Code of Conduct which is very much in line with her own approach to resolving the difficulties which are so often encountered by separating couples.
Make A No Obligation Enquiry Now
To discuss your circumstances with our solicitors, make a no obligation enquiry by calling us on
01494 776 696
. Alternatively, you can
Make An Online Enquiry
and we will get back to you right away.