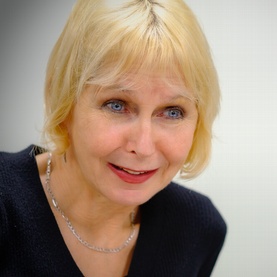 Jeannette Redway is a Family Law Solicitor and Collaborative Lawyer with Breakthrough Family Law and Mediation. She is also an experienced Accredited Qualified Mediator and qualified with Resolution in 2008.
Jeannette has been practising Family Law for 30 years, and is able to utilise her legal knowledge and enhance her mediation practice by giving impartial information where appropriate. This, along with her unique ability to manage conflict enables her to offer an exceptional service to her mediation clients. Her experience in conflict resolution enhances her legal practice as a Family Law Solicitor, allowing her a greater ability to formulate lasting financial settlements. The longevity of her legal practice gives her the benefit of a wealth of experience and knowledge. She sensitive to the unique and individual needs of her clients and offers flexibility and cost-effective solutions to clients with difficult financial circumstances. She is highly skilled and experienced in all aspects of family law, especially the resolution of finances, and works together with her clients to reach a resolution that is right for them. A breakup need not be a breakdown and Jeannette is sensitive to ensuring that her clients have the right support and guidance to assist them through this very stressful time.
Jeannette is an experienced advocate, trainer, teacher and innovator. She has previously taught undergraduates at Universities, taught courses on the Legal Practice course and has been an external examiner on the Legal Practice Course at the London Metropolitan University.
She is listed as one of the best divorce lawyers with www.wiselaw.co.uk on their site '8 Best Divorce Lawyers & Family Solicitors in Watford & Nearby'
Jeannette currently work as an Assessor on the Solicitors Qualifying Examinations.
In her spare time, she enjoys snowboarding, hill walking, cycling and mountain biking.
Make A No Obligation Enquiry Now
To discuss your circumstances with our Family Law Solicitors, make a no-obligation enquiry by calling us on 01494 776 696. Alternatively, you can Make An Online Enquiry and we will get back to you right away.