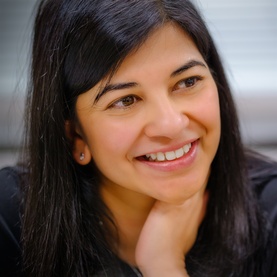 Ushma qualified as a solicitor in 2001. Since her qualification she has specialised exclusively in Family Law. She has also been a member of The Law Society's Family Law Accreditation Scheme since 2007.
Ushma joined Breakthrough Family Law in July 2019 having previously worked at a City-based firm. Ushma deals with all aspects of divorce and separation including financial matters arising from a relationship breakdown. She is also a specialist in children matters and undertakes a range of work in this area, including child arrangement matters regarding who the children should live with and how much time they should spend with their other parent, which may include allegations of domestic abuse, as well as prohibited steps and specific issue order applications and relocation.
Ushma prides herself on delivering a professional and friendly service with a view to reaching a solution for her clients swiftly and effectively.
Outside of work Ushma enjoys spending time with her children, baking and entertaining friends and family.
"Ushma's guidance and help was invaluable through an extremely difficult divorce case. The other party was generally unresponsive to the whole process and dragged his heels at every opportunity. Ushma talked me through the process and what my options were, in a way that was clear to me. She answered all my questions, no matter how small of trivial I thought they were. She showed empathy and understanding when it became overwhelming and she reassured my doubts and concerns. The whole process was daunting but I came through it with a great result. I honestly could not have had a better solicitor."
K B
Make A Free Enquiry
To discover how we can help you, please call us now on 01494 776 696 or complete a Free Online Enquiry and we will soon be in touch.