Divorce Lawyers for Men & Dads Berkhamsted, Amersham Beaconsfield, Harrow and Milton Keynes
Practical advice for men when divorcing or separating from
experienced divorce lawyers
who specialise in protecting assets and obtaining child custody in Bucks, Berks, Herts & Middx.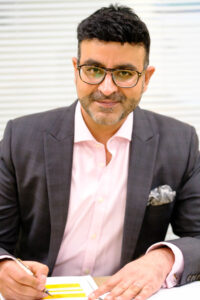 At Breakthrough FLS we specialise in representing men who are facing the breakdown of a relationship. Men often feel as though they are losing everything and that the courts will favour women in a divorce. This is not true. The starting point for financial matters is an equal sharing of assets between the parties. Over the years settlements have changed to allow for greater equality. We are specialist divorce lawyers for men and will provide you with clear divorce advice so that you fully understand your options.
Our experienced lawyers will make sure that your rights are safeguarded and that you get a settlement that is right for you during this difficult time. Below are some of the questions we are asked most frequently by men who are dealing with separation and divorce. Call us now on
01494 776 696
or
Click here to make an online enquiry
and you will soon be talking with one of our divorce advice for men specialists.
Serving family law clients across Bucks, Berks, Herts & Middlesex
Our specialist family law solicitors serve our clients across Bucks, Berks, Herts and Middlesex.
Some clients work with us remotely, others we can visit at home or they can visit our offices in Amersham, Beaconsfield, Berkhamsted, Chesham, Chorleywood, Gerrard's Cross, High Wycombe, Rickmansworth or The Chalfonts.
Wherever you are, let Breakthrough Family Law provide you with the specialist advice that you need.
Make An Enquiry Today
At Breakthrough Family Law we are divorce lawyers for men who understand the particular stress of going through a separation and divorce as a husband and father. If you are dealing with divorce as a man and you would like to speak to an expert family law solicitor for men about a divorce financial settlement, call us now on 
01494 776 696
 or 
Make An Online Enquiry
. We inspire trust and confidence in our clients by offering high-quality advice in a clear, straightforward and compassionate manner and working tirelessly to achieve the right result. For further information on Divorce For Men, please read our latest blog on 
Men's and Father's Rights in Divorce and Child Custody here.