Divorce Lawyers for Men & Dads Berkhamsted, Amersham & Beaconsfield
Practical advice for men when divorcing or separating from experienced divorce lawyers who specialise in protecting assets and obtaining child custody in Bucks, Berks, Herts & Middlesex.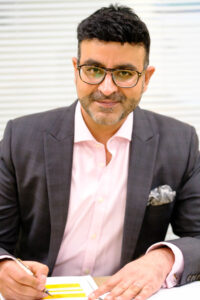 At Breakthrough FLS we specialise in representing men who are facing the breakdown of a relationship. Men often feel as though they are losing everything and that the courts will favour women in a divorce. This is not true. The starting point for financial matters is an equal sharing of assets between the parties. Over the years settlements have changed to allow for greater equality. We are specialist divorce lawyers for men and will provide you with clear divorce advice so that you fully understand your options.
Our experienced lawyers will make sure that your rights are safeguarded and that you get a settlement that is right for you during this difficult time. Below are some of the questions we are asked most frequently by men who are dealing with separation and divorce.
"I would like to express my gratitude and appreciation for your professional service throughout my divorce process."

Mr R Stratton
Call us now on 01494 776 696 or Click here to make an online enquiry and you will soon be talking with one of our divorce advice for men specialists.
Will I lose my house?
The matrimonial home is usually the biggest asset that a couple owns. If you have children, then the welfare of the children is important and where they will live. The children can live between both you and your spouse, and house may need to be sold to allow both of you to buy properties of your own. There is no assumption that the mother will take on the main caring role.
There are various ways of working out what to do with the family home. It is generally sold and the equity divided. Alternatively, the property could be transferred to one party, with the other receiving a larger share of other assets to compensate.
Do I have to share all my finances?
When negotiating a financial settlement, it is preferable if both parties make full financial disclosure. A financial agreement is often reached without the need to go to court, but if your case does go to a hearing, the court will aim to divide assets in a fair and equal way.
The judge will look at the needs of both you and your ex, the needs of your children and all the financial resources that you have.
If one of you is in a weaker place financially or has given up career progression to care for children, then they could receive a larger share if they need it. However, women are not favoured in a way they might once have been. There is no automatic entitlement to spousal maintenance and women will generally be expected to support themselves in the future rather than be given ongoing financial support. This is largely because women have as many opportunities for a career and employment as men do and children can be cared for between you both.
Does my ex-wife need to help with the expenses for the children?
Your ex-wife will be expected to help out with the expenses in respect of children following a divorce. The extent to which this is possible will depend on both hers and your financial situation, you are not expected to pay for everything.
Child maintenance will generally be paid to the main carer by the non-resident parent and is calculated on the basis of what the non-resident parent earns. If your children live with your ex-wife most of the time, but also stay with you for some of the time, this will be taken into account and child maintenance payments reduced accordingly. If the children are cared between you equally, depending on what you both earn, there may be no need to pay maintenance.
Do I need to share my pensions when I divorce?
Pensions must be brought into account and can be shared in divorce in the same way that other assets are, with a starting point of equal division. Whether your pension is shared will depend on how long you have been together and whether you paid into your pension prior to living together. Alternatively, the value of a pension can be offset against another asset, such as the family home.
Can we separate the finances before divorce?
It is a good idea to agree a financial settlement with your ex before the divorce is finalised. If you do not have any form of financial order in place then it is open to your ex-wife to come back to you in the future to claim money, even if you are divorced. Putting a consent order or a clean break order in place will give you the assurance of knowing exactly where you stand and allow you to plan for the future and is recommended.
Make An Enquiry Today
At Breakthrough Family Law we are divorce lawyers for men who understand the particular stress of going through a separation and divorce as a husband and father.
If you are dealing with divorce as a man and you would like to speak to an expert family law solicitor for men about a divorce financial settlement, call us now on 01494 776 696 or Make An Online Enquiry.
We inspire trust and confidence in our clients by offering high-quality advice in a clear, straightforward and compassionate manner and working tirelessly to achieve the right result.
For further information on Divorce For Men, please read our latest blog on Men's and Father's Rights in Divorce and Child Custody here –https://www.breakthroughfls.com/mens-rights-in-divorce-child-custody/
"Thank you for helping me close this chapter of my life. It's been a pleasure working with you. you have been very efficient and professional throughout this process. The whole approach made an uncomfortable and unfortunate process a great deal easier! Thank you."

Mr S I