Separation Agreements Lawyers Berkhamsted, Amersham & Beaconsfield
Discover all you need to know about Separation Agreements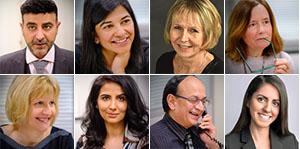 What is a Separation Agreement?
If you are married or are in civil partnership and you decide to separate, you can enter into a Separation Agreement which records your wish to live apart and sets out what you intend to happen to your money, property, children and other practical issues as a consequence of your separation. This written agreement is called a Separation Agreement and sometimes also known as a Deed of Separation.
A Separation Agreement is a contractual agreement between the parties to a marriage or civil partnership.
Why should I have a Separation Agreement?
Separation Agreements are usually entered into by parties who want to separate but want to delay their divorce or dissolution or civil partnership for practical or religious reasons.
When you are separating, it may be amicable and straightforward between you, however it might be that the situation changes. A Separation Agreement could be the best way to ensure that you both keep to the terms set out if you are not ready to divorce or dissolve your civil partnership.
Serving family law clients across Bucks, Berks, Herts & Middlesex
Our specialist family law solicitors serve our clients across Bucks, Berks, Herts and Middlesex.
Some clients work with us remotely, others we can visit at home or they can visit our offices in Amersham, Beaconsfield, Berkhamsted, Chesham, Chorleywood, Gerrard's Cross, High Wycombe, Rickmansworth or The Chalfonts.
Wherever you are, let Breakthrough Family Law provide you with the specialist advice that you need.
Make An Enquiry Today
To ensure you receive the best family law advice available, please call us now on 01494 776696 or Make An Online Enquiry and we will get back to you right away.
We inspire trust and confidence in our clients by offering high-quality advice in a clear, straightforward and compassionate manner.