Pre-nuptial Agreement Lawyers Berkhamsted, Amersham & Beaconsfield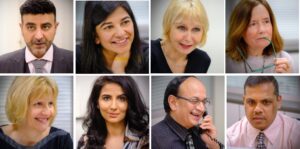 While many people do not want to consider the possibility that their marriage might end in divorce, unfortunately, it is the case that some do. The family law solicitors at Breakthrough Family Law have worked with many clients to draft pre-nuptial agreements that avoid costly and lengthy court proceedings should their marriage come to an end.
What is a pre-nuptial agreement?
A pre-nuptial agreement is an agreement two parties enter into before they get married, providing specific instructions on how their assets, both individual and shared, will be divided if their marriage breaks down. In situations where there is no such agreement, the court will decide how the assets should be divided between the couple.
Pre-nuptial agreements are increasingly common among high-earning professionals who wish to ensure their wealth is protected if they divorce.
Can UK couples sign a pre-nuptial agreement?
Yes, although the courts will not automatically enforce a pre-nuptial agreement. Specific precautionary steps must be followed if the agreement is to stand up in court.
When will a pre-nuptial agreement have effect?
An important Supreme Court decision was made in 2010 giving judges guidance on when they should uphold a pre-nuptial agreement. The three steps that must be followed are:
The couple must enter into the pre-nuptial agreement of their own free will, without undue influence or pressure being put on them to do so. They also need to be informed about the implications of signing such an agreement.
Both parties should fully disclose their financial circumstances and take independent "sound" legal advice regarding the implications of the agreement.
Both spouses should intend that the pre-nuptial agreement be effective.
If these conditions are met, the court will uphold the agreement, unless it considers that it would not be fair to do so in the circumstances.
The court may also consider other factors it feels are relevant, on a case-by-case basis. For example, in another important case, the spouses were from outside the UK – one from France and the other from Germany. As pre-nuptial agreements are common and regularly upheld in both of these countries, the court was inclined to do the same even though the case was being heard in England.
The court will also look at the parties' circumstances at the time it is being asked to make a decision. These circumstances may include:
whether upholding the agreement would prejudice the reasonable requirements of any children;
the desire of one party to protect non-matrimonial property, i.e. property that one of the spouses built up before the marriage and which was kept separate during the time they were married; and
whether the needs of both parties and any children will be met under the terms of the pre-nuptial agreement – if this is the case, the court will be unlikely to interfere and decide that the agreement should not be upheld.
"I would like to express my gratitude and appreciation for your professional service throughout my divorce process."
R Stratton
Serving family law clients across Bucks, Berks, Herts & Middlesex
Our specialist family law solicitors serve our clients across Bucks, Berks, Herts and Middlesex.
Some clients work with us remotely, others we can visit at home or they can visit our offices in Amersham, Beaconsfield, Berkhamsted, Chesham, Chorleywood, Gerrard's Cross, High Wycombe, Rickmansworth or The Chalfonts.
Wherever you are, let Breakthrough Family Law provide you with the specialist advice that you need.
Make An Enquiry Today
To ensure you receive the best family law advice available, please call us now on 01494 776 696 or Make An Online Enquiry and we will get back to you right away.
We inspire trust and confidence in our clients by offering high-quality advice in a clear, straightforward and compassionate manner.